The Beauty of Deciduous Plants in Softscaping for Seasonal Interest: Creating a Stunning Landscape with Colorful Foliage and Changing Seasons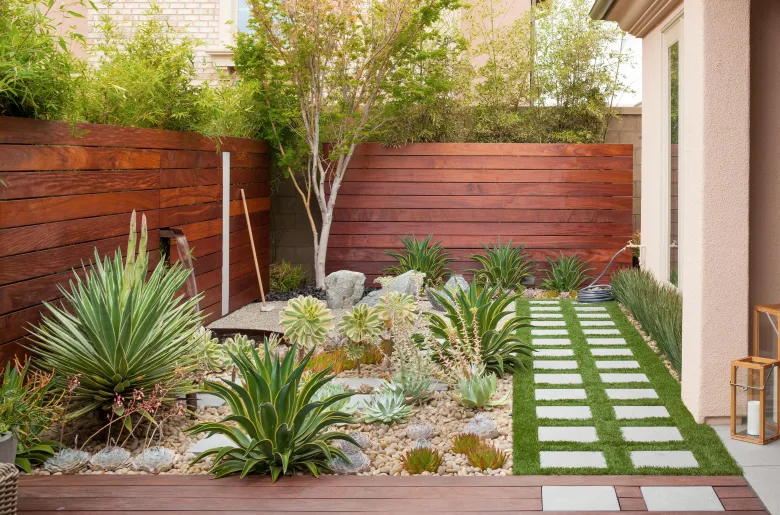 Softscaping is an essential aspect of any landscape design, providing the natural beauty and texture that can transform a dull outdoor space into a stunning oasis. Deciduous plants are a popular choice for softscaping, offering an array of colors, textures, and shapes that change throughout the seasons.
Whether you're looking to create a sophisticated garden or a whimsical backyard, deciduous plants can be the perfect addition to your landscaping design. In this article, we'll explore the beauty of deciduous plants, the benefits of softscaping, and how to incorporate seasonal interest into your landscape design.
The Beauty of Deciduous Plants
Deciduous plants are those that lose their leaves or needles during the winter season, making them ideal for softscaping. These plants provide a variety of foliage colors throughout the year, from bright greens and yellows in the spring to rich reds and oranges in the fall.
Some popular deciduous plants for softscaping include maple trees, dogwood trees, and Japanese maple trees. These trees offer unique shapes and sizes, from tall and slender to short and bushy, making them versatile additions to any landscape design. Other popular deciduous plants include hydrangeas, azaleas, and rhododendrons, which offer beautiful blooms in the spring and summer months.
The Benefits of Softscaping
Softscaping is the process of designing and installing plants, trees, and other natural elements in a landscape. Softscaping offers many benefits to homeowners, including:
Improving air quality
Reducing noise pollution
Providing shade and cooling effects
Enhancing the beauty and value of your property
Softscaping can also be used to create a more sustainable landscape design, using native plants and materials to reduce water usage and maintenance costs. With the right design and implementation, softscaping can create a beautiful and functional outdoor space that enhances your quality of life.
Incorporating Seasonal Interest into Your Landscape Design
One of the benefits of using deciduous plants in softscaping is the ability to create seasonal interest in your landscape design. By selecting plants that offer unique foliage colors and shapes throughout the year, you can create a dynamic and visually appealing landscape design that changes with the seasons.
Some tips for incorporating seasonal interest into your landscape design include:
Choosing plants with different bloom times to ensure continuous color throughout the growing season
Using a mix of trees, shrubs, and perennials to create depth and texture in your design
Incorporating evergreen plants to provide year-round color and structure to your design
Selecting plants with interesting bark or foliage to add visual interest during the winter months
By following these tips and selecting the right combination of plants, you can create a stunning landscape design that offers color, texture, and interest throughout the year.