The Beauty of Pendant Lighting in Your Bathroom: How Task Lighting Can Transform Your Space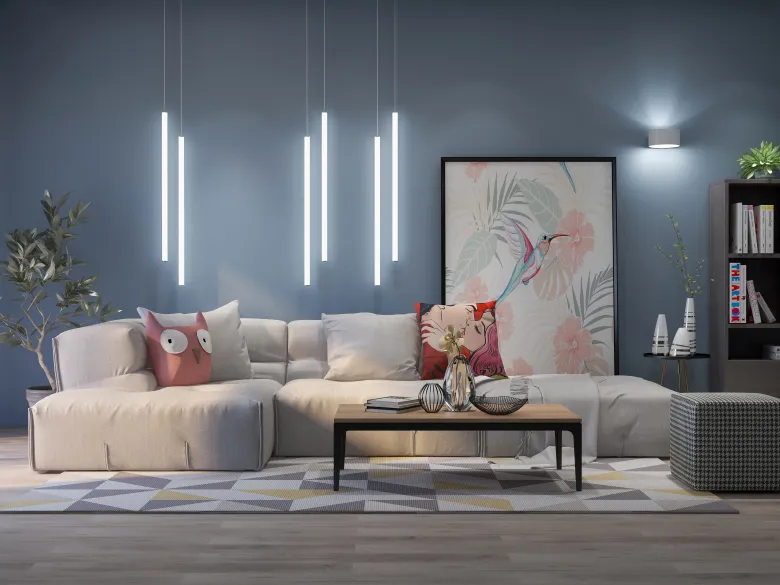 When it comes to designing a beautiful and functional bathroom, lighting is key. And while overhead lighting is important, task lighting is equally essential, especially when it comes to getting ready in the morning or winding down at night.
One of the best ways to incorporate task lighting into your bathroom is with a pendant light. Not only does a pendant light provide focused light exactly where you need it most, but it also adds a stylish touch to your space.
Why Pendant Lighting?
Pendant lighting is a great option for task lighting in the bathroom for a few reasons. First, it's versatile. You can hang a pendant light above your vanity, next to your mirror, or even in a corner of the room to provide additional light. Second, it's stylish. Pendant lights come in a wide range of styles, from sleek and modern to classic and elegant, so you can find one that perfectly matches the look and feel of your bathroom. Finally, pendant lighting can help create a layered lighting effect in your bathroom, which is important for creating a relaxing and functional space.
Choosing the Right Pendant Light
When choosing a pendant light for your bathroom, there are a few things to keep in mind. First, consider the size of your space. If you have a large bathroom, you may want to choose a larger pendant light to provide enough light. If you have a smaller bathroom, a smaller pendant light may be more appropriate.
Next, consider the style of your bathroom. If you have a modern bathroom, you may want to choose a sleek and minimalist pendant light. If you have a more traditional bathroom, a pendant light with a more ornate design may be a better fit. Finally, think about the color and finish of the pendant light. You want to choose a color and finish that complements the other fixtures in your bathroom, such as your faucet, towel bars, and hardware.
The Benefits of Task Lighting in the Bathroom
Task lighting in the bathroom is essential for a few reasons. First, it helps you see better when you're getting ready in the morning or getting ready for bed at night. Good lighting can help prevent eye strain and make it easier to apply makeup or shave. Second, task lighting can help create a relaxing and calming environment in your bathroom, which is important for unwinding after a long day. Finally, task lighting can help increase the value of your home. A well-lit bathroom is a major selling point for potential buyers, so investing in good lighting can be a smart move if you're thinking about selling your home in the future.
In Conclusion
If you're looking to add some style and functionality to your bathroom, consider incorporating pendant lighting. With so many styles and options to choose from, you're sure to find a pendant light that perfectly matches your bathroom's aesthetic while providing the task lighting you need.