The Beauty of Repetition Using a Chandelier to Illuminate Your Home Office: How to Add Style and Functionality to Your Workspace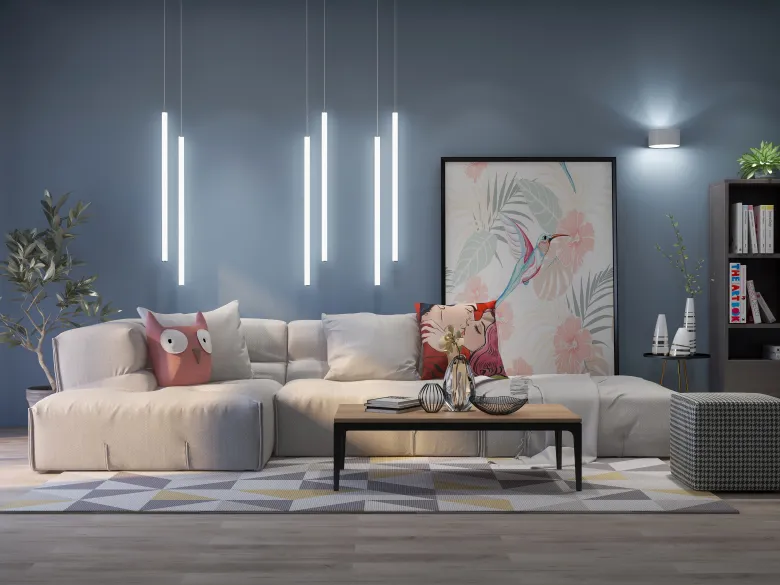 Working from home can be a challenge, especially when it comes to creating a productive and inspiring workspace. However, with a few simple design tricks, you can transform your home office into a stylish and functional environment that will keep you motivated and focused.
The Power of Repetition
One of the key principles of interior design is repetition. By repeating certain elements throughout a space, you create a sense of unity and cohesiveness that ties the room together. This can be achieved through the use of color, pattern, texture, and shape.
A great way to introduce repetition into your home office is through the use of a chandelier. Not only does a chandelier add a touch of elegance and sophistication to the room, but it also creates a focal point that draws the eye upward.
Choosing the Right Chandelier
When selecting a chandelier for your home office, consider the size and scale of the room. A large, elaborate chandelier may look stunning in a spacious, high-ceilinged room, but it could overwhelm a smaller space. Likewise, a small, delicate chandelier may get lost in a large, open room.
You should also think about the style and decor of your office. A traditional crystal chandelier may look out of place in a modern, minimalist space, while a sleek, contemporary chandelier may clash with a more traditional decor.
Ultimately, the chandelier you choose should complement your personal style and enhance the overall aesthetic of your home office.
Installation and Placement
Once you have selected the perfect chandelier, it's time to install and position it in your home office. The placement of your chandelier will depend on the layout of your room and the type of chandelier you have chosen.
If you have a large, elaborate chandelier, you may want to position it in the center of the room to create a dramatic focal point. Alternatively, if you have a smaller chandelier, you could hang it above your desk to create a cozy, intimate workspace.
When installing your chandelier, make sure to follow the manufacturer's instructions carefully. If you are unsure about the installation process, it's always best to consult a professional electrician.
Final Thoughts
A chandelier is a versatile and timeless lighting fixture that can add beauty, elegance, and functionality to any home office. By choosing the right chandelier, installing it correctly, and positioning it effectively, you can create a workspace that is both inspiring and comfortable.
So why not consider adding a chandelier to your home office today?