The Benefits of Recessed Lighting: Highlighting Your Home's Brightness with Modern Design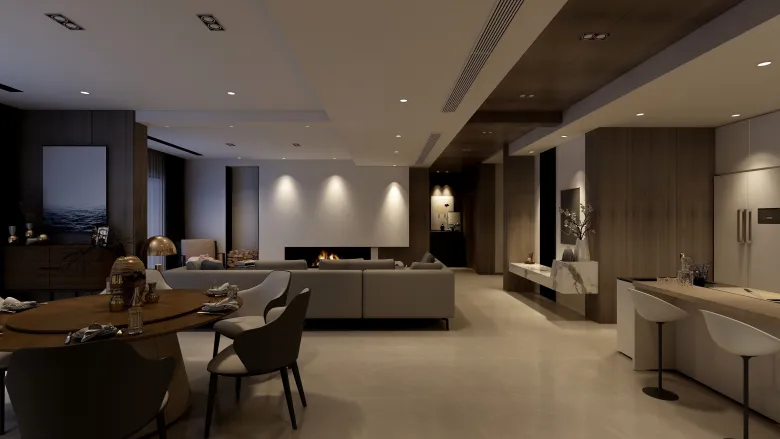 When it comes to illuminating your home or office, there are a variety of lighting options available. One popular choice is recessed lighting, which is installed into the ceiling and provides a sleek, modern look. But beyond aesthetics, there are several benefits to choosing recessed lighting for your space.
One of the biggest advantages of recessed lighting is its ability to highlight specific areas or objects. By directing the light downwards, recessed fixtures can be used to draw attention to artwork, furniture, or architectural details. This can create a dramatic effect and add visual interest to any room.
Another benefit of recessed lighting is its versatility. It can be used to provide general illumination in a room, or to create a more intimate and cozy atmosphere by placing fixtures in strategic locations. Additionally, recessed lighting can be used to highlight outdoor spaces, such as decks or patios, by providing a soft, warm glow that enhances the natural beauty of the surrounding area.
In addition to its aesthetic benefits, recessed lighting is also energy-efficient. LED bulbs can be used in recessed fixtures, which consume less energy and have a longer lifespan than traditional incandescent bulbs. This can lead to significant savings on your energy bills over time.
Finally, recessed lighting is easy to maintain. Because the fixtures are installed into the ceiling, they are less likely to collect dust or debris than a traditional floor or table lamp. This means less time spent cleaning and more time enjoying your well-lit space.
Conclusion
Whether you are renovating your home or simply looking to upgrade your lighting, recessed lighting is a great choice. Its modern design and versatility make it a popular option for homeowners and designers alike. So why not brighten up your space with the sleek and stylish look of recessed lighting?