The Benefits of Using Dimmable Lights for a Harmonious Ambience: Exploring the Relationship Between Brightness and Mood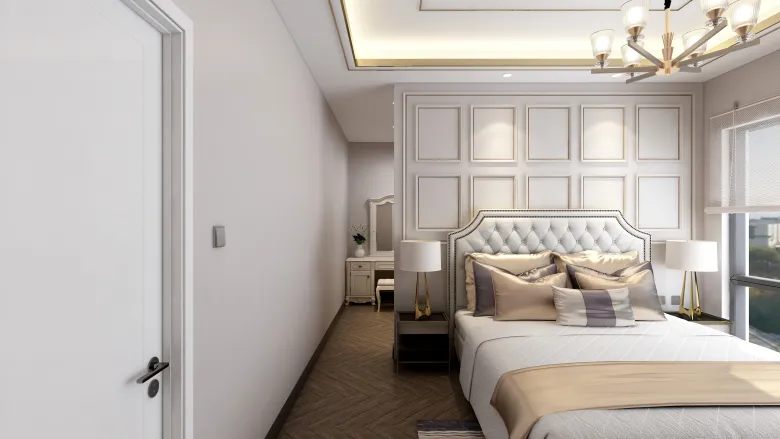 Have you ever wondered why some spaces feel more inviting and comfortable than others? One possible factor is the lighting. The brightness of a room can greatly affect our mood and perception, and that's where dimmable lights come in.
Dimmable lights allow you to adjust the brightness of a room according to your preferences and needs. Whether you want a cozy and intimate atmosphere or a bright and energizing space, you can achieve it with the right level of lighting. Plus, dimmable lights are energy-efficient and can save you money on your electricity bills in the long run.
The Science Behind Brightness and Mood
Studies have shown that brightness can have a significant impact on our emotions and mental state. For example, exposure to bright light in the morning can improve alertness and cognitive performance, while dim light in the evening can enhance relaxation and sleep quality. In addition, bright light has been found to help alleviate symptoms of depression and seasonal affective disorder (SAD) by regulating circadian rhythms and boosting serotonin levels.
On the other hand, excessive brightness or glare can cause discomfort and fatigue, leading to headaches, eye strain, and irritability. That's why it's important to find the right balance of light intensity and color temperature for each space and activity.
The Benefits of Dimmable Lights
Dimmable lights offer several advantages over traditional lighting options:
Flexibility: You can adjust the brightness and mood of a room to suit your needs and preferences, whether you're reading a book, watching a movie, or hosting a dinner party.
Energy efficiency: Dimming your lights can save energy and reduce your carbon footprint, as well as extend the lifespan of your bulbs.
Cost savings: By using less electricity, you can lower your monthly energy bills and save money in the long run.
Increased lifespan: Dimmable LED lights can last up to 25 times longer than traditional incandescent bulbs, reducing the need for frequent replacements and disposal.
How to Choose the Right Dimmable Lights for Your Home
When selecting dimmable lights for your home, consider the following factors:
Compatibility: Make sure your dimmer switch is compatible with the type of bulb you're using, whether it's LED, CFL, or incandescent.
Color temperature: Choose a color temperature that matches the mood and function of the space, such as warm white for a cozy bedroom or cool white for a bright kitchen.
Wattage: Check the maximum wattage that your dimmer switch can handle, as well as the recommended wattage for your bulbs, to avoid overloading the circuit.
Style: Select a style and design that complements your decor and personal taste, whether it's a sleek and modern fixture or a vintage-inspired pendant.
By following these guidelines, you can create a harmonious and inviting ambience in your home with dimmable lights. Whether you want to unwind after a long day or entertain guests, the right level of brightness can make all the difference.