The Impact of Industrial Design on Grazing in Home Offices: Exploring the Role of Aesthetics in Productivity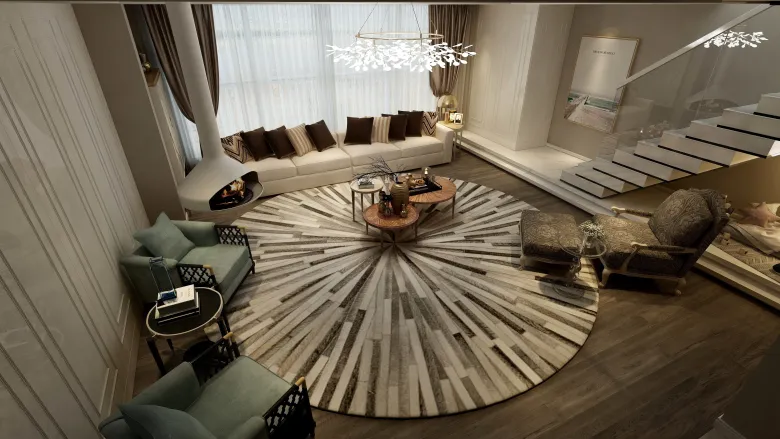 As more and more people work from home, the importance of creating a comfortable and productive home office has become increasingly clear. One factor that is often overlooked is the role of industrial design in shaping the way we work.
Industrial design is the art of creating products that are aesthetically pleasing and functional. It involves the use of materials, colors, and shapes to create products that are not only useful, but also beautiful. When it comes to home offices, industrial design can have a significant impact on productivity and overall well-being.
How Industrial Design Affects Grazing
Grazing is a term used to describe the tendency to snack throughout the day. Many people who work from home find themselves grazing more often than they would in a traditional office setting. This can be attributed to a number of factors, including the proximity of the kitchen and the lack of social cues that might discourage snacking.
However, industrial design can play a role in reducing grazing in home offices. By creating a workspace that is visually appealing and comfortable, workers are less likely to feel the need to seek out snacks as a form of comfort or distraction.
For example, incorporating natural elements such as plants and wood can create a calming atmosphere that reduces stress and encourages focus. Using neutral colors and minimalistic design can also create a sense of order and simplicity that makes grazing less appealing.
The Role of Industrial Design in Productivity
Industrial design can also have a direct impact on productivity. By creating products that are ergonomically designed and comfortable, workers are less likely to experience physical discomfort or fatigue. This can lead to fewer breaks and interruptions, which in turn can improve overall productivity.
Additionally, industrial design can be used to create products that encourage movement and activity. For example, standing desks have become increasingly popular in recent years due to their ability to reduce the negative health effects of prolonged sitting. By incorporating elements such as adjustable height and built-in movement trackers, industrial designers can create products that actively encourage healthy habits.
Conclusion
The impact of industrial design on home offices cannot be overstated. By creating products that are aesthetically pleasing and functional, designers can improve overall well-being and productivity. As the trend towards remote work continues to grow, the role of industrial design will only become more important.