The Importance of Adjustable Repetition in Architectural Elements: Striking the Right Balance Between Consistency and Variety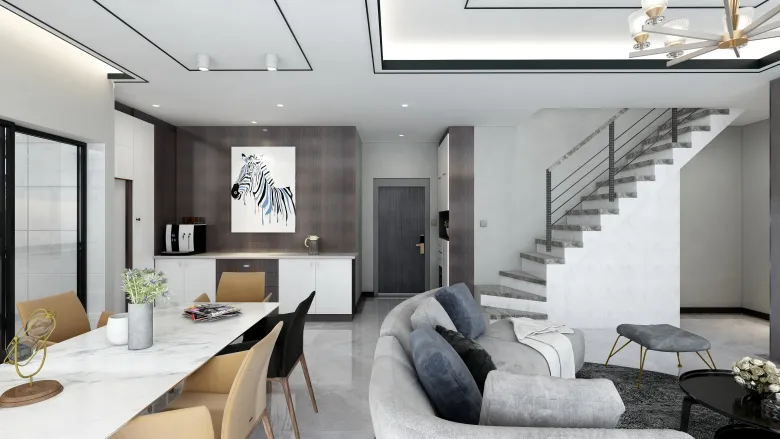 Architecture is a delicate balance of form and function, aesthetics and utility. One of the key components of successful design is the use of architectural elements that repeat throughout a structure, creating a sense of visual consistency and coherence. However, too much repetition can lead to a monotonous and uninspired design. That's where adjustable repetition comes in.
Adjustable repetition is the art of varying a repeated architectural element just enough to create visual interest and prevent the design from becoming too predictable. This can take many forms, from changing the scale or color of a repeated pattern to shifting the placement of a repeated shape.
One example of adjustable repetition is the use of arches in Gothic architecture. The pointed arch is repeated throughout the structure, creating a sense of unity and consistency. However, the arches are not all identical. They vary in size and shape, creating a dynamic and visually stimulating effect.
Another example of adjustable repetition can be found in the use of tiles in modern architecture. A repeated pattern of tiles can create a striking visual effect, but by adjusting the color or size of certain tiles, the designer can create a more interesting and varied design.
Of course, adjustable repetition must be used judiciously. Too much variation can disrupt the visual harmony of a design, while too little can lead to a boring and uninspired structure. The key is to strike the right balance between consistency and variety.
Ultimately, the use of adjustable repetition is a powerful tool in the architect's arsenal. By varying repeated elements just enough to create visual interest, designers can create structures that are both visually appealing and functional. Whether working on a Gothic cathedral or a modern office building, adjustable repetition is a technique that should not be overlooked.