The Importance of Alpine Plants in Creating a Proportionate Pollinator Garden: How Alpine Plants Can Create a Balanced Ecosystem in Your Garden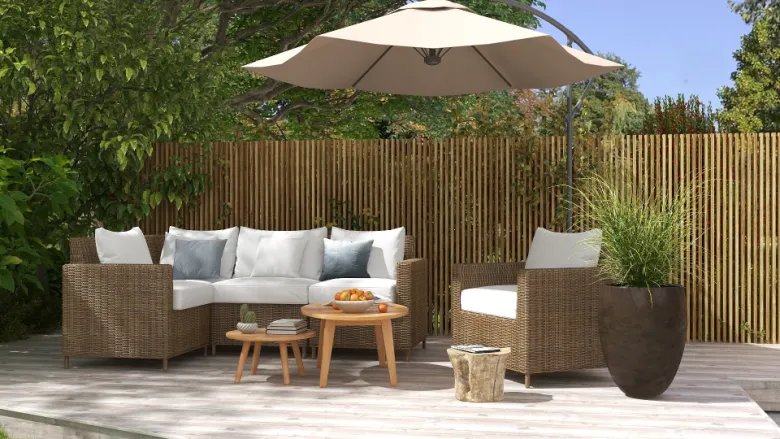 Creating a pollinator garden can be a rewarding experience for any gardener. Not only do these gardens attract and support vital pollinators like bees and butterflies, but they can also create a beautiful and vibrant outdoor space. However, creating a successful pollinator garden requires careful consideration of the plants you choose to include.
One group of plants that should not be overlooked when creating a pollinator garden are alpine plants. These plants are native to high-altitude regions and are well adapted to harsh growing conditions. As a result, they can bring a number of benefits to a pollinator garden.
Proportion in the Garden
When planning a pollinator garden, it's important to consider the proportion of different types of plants. While it may be tempting to focus solely on showy flowers, a successful pollinator garden requires a mix of different plant types. This can include flowers, shrubs, and even trees.
Alpine plants can be a great addition to a pollinator garden because they add a different texture and structure to the garden. Many alpine plants are low-growing and have a mat-like growth habit. This can be a great complement to taller plants in the garden and can help create a more balanced and visually appealing space.
Benefits for Pollinators
In addition to creating a more balanced garden, alpine plants can also benefit pollinators. Many alpine plants have adapted to attract pollinators in harsh growing conditions. For example, some alpine plants have brightly colored flowers that are more visible in low light conditions. Others have developed unique flower shapes that are tailored to specific pollinators.
One example of an alpine plant that can benefit pollinators is the Rocky Mountain Columbine. This plant has beautiful blue and white flowers that are shaped like a bell. The shape of the flower is perfect for attracting hummingbirds, which are the primary pollinators for this plant. By including plants like the Rocky Mountain Columbine in a pollinator garden, you can create a space that not only looks beautiful but also supports important pollinators.
Challenges of Growing Alpine Plants
While alpine plants can be a great addition to a pollinator garden, they can be challenging to grow. Many alpine plants require well-draining soil and are not tolerant of wet conditions. Additionally, they may require special care in the winter to protect them from harsh weather conditions.
However, with the right care, alpine plants can thrive in a pollinator garden. It's important to choose plants that are well-suited to your growing conditions and to provide them with the right soil, water, and nutrients.
In Conclusion
Overall, incorporating alpine plants into a pollinator garden can have many benefits. These plants can help create a more balanced and visually appealing garden while also supporting important pollinators. While growing alpine plants can be challenging, the rewards are well worth the effort.