The Importance of Decorative Uniformity in Your Media Room: Creating a Cohesive Look for a Truly Immersive Experience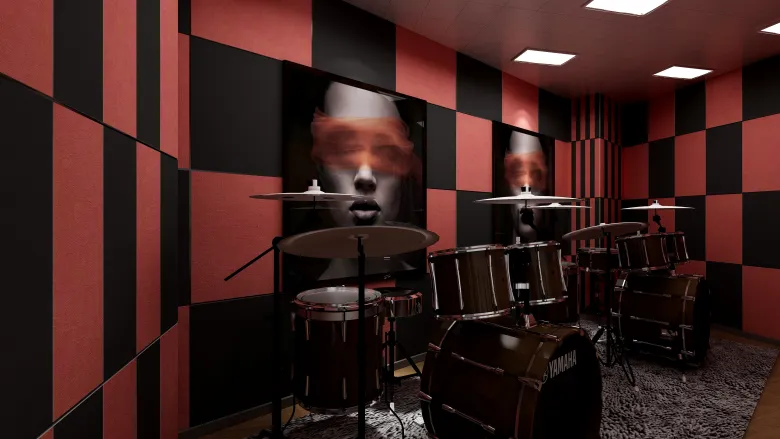 When it comes to designing a media room, one of the most important factors to consider is decorative uniformity. A media room should be a space that allows you to fully immerse yourself in your favorite movies, TV shows, and video games, and having a cohesive look is essential to achieving that immersive experience.
Decorative uniformity refers to the idea of having a consistent design theme throughout the room. This includes everything from the furniture and wall colors to the lighting and accessories. By creating a unified design, you can help to eliminate distractions and ensure that the focus remains on the screen.
Why Decorative Uniformity Matters
The human brain is wired to seek out patterns and consistency. When we see something that doesn't fit with our expectations, it can be jarring and distracting. In a media room, this can be particularly problematic. If there are too many different colors, patterns, or textures, our brains will be constantly trying to make sense of the visual information, which can interfere with our ability to fully engage with the entertainment.
On the other hand, when a room has a cohesive look and feel, our brains can relax and focus on the content on the screen. This can lead to a more immersive experience and a deeper emotional connection with the media we're consuming.
How to Achieve Decorative Uniformity in Your Media Room
So, how can you create a cohesive look in your media room? Here are a few tips:
Choose a color palette and stick with it. This doesn't mean everything needs to be the same color, but it does mean that all of the colors in the room should complement each other.
Limit patterns and textures. Too many competing patterns and textures can be overwhelming. Stick to one or two statement pieces and keep everything else relatively simple.
Invest in quality furniture. Not only will this make your media room look better, but it will also be more comfortable and functional in the long run.
Pay attention to lighting. Lighting can have a huge impact on the overall look and feel of a room. Make sure all of your light sources work together and create the right ambiance for your media room.
Accessorize thoughtfully. Don't clutter your media room with too many accessories. Choose a few key pieces that complement your design theme.
The Bottom Line
Decorative uniformity may seem like a small detail, but it can make a big difference in the overall quality of your media room. By creating a cohesive look and feel, you'll be able to fully immerse yourself in your favorite entertainment and enjoy a truly immersive experience.