The Importance of Floor Lamps in Bouncing Light and Adding Warmth to Your Home: How a Simple Floor Lamp can Transform the Look and Feel of Your Living Space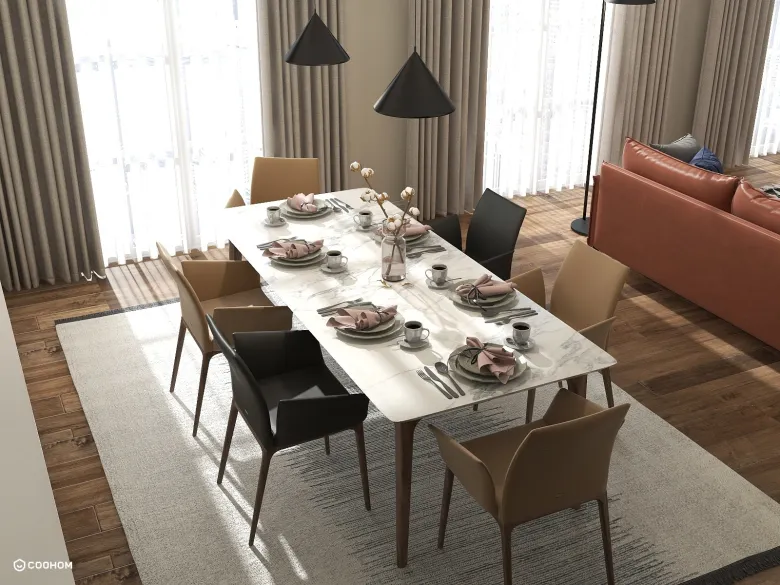 When it comes to lighting, many homeowners tend to overlook the importance of floor lamps. Yet, these versatile lighting fixtures can make a significant impact on the look and feel of your living space.
One of the key benefits of floor lamps is their ability to bounce light around a room. Unlike ceiling fixtures, which can create harsh shadows and uneven lighting, floor lamps cast a softer, more diffuse light that adds warmth and depth to a space.
Another advantage of floor lamps is their flexibility. Unlike table lamps or sconces, which are fixed in one position, floor lamps can be easily moved and adjusted to suit your needs. Whether you need a bright light for reading or a soft glow for relaxation, a floor lamp can provide the perfect solution.
But with so many types of floor lamps available, how do you choose the right one for your home? Here are a few factors to consider:
Style and Design:
First and foremost, you'll want to choose a floor lamp that complements the overall style and design of your home. Whether your decor is traditional or modern, you should be able to find a floor lamp that fits your aesthetic.
Functionality:
Consider how you plan to use your floor lamp. Do you need it for reading or task lighting? Or do you simply want to create a warm and cozy ambiance? The type of floor lamp you choose will depend on its intended use.
Size and Shape:
The size and shape of your floor lamp will also play a role in its overall impact on your space. A tall, slender lamp can add height and drama to a room, while a shorter, rounder lamp can create a more laid-back, casual vibe.
Ultimately, the right floor lamp will depend on your personal style and needs. Whether you opt for a sleek, modern design or a classic, timeless look, a floor lamp can transform the look and feel of your living space.