The Importance of Trees as Focal Points in Your Backyard: Enhancing Your Outdoor Space with the Beauty of Trees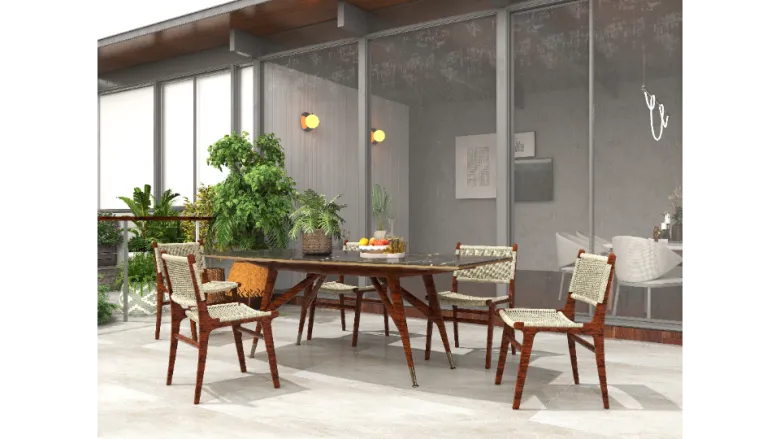 For many homeowners, the backyard is a sanctuary that provides a respite from the hustle and bustle of daily life. It's a place to relax, unwind, and spend time with loved ones. One way to enhance the beauty and tranquility of your backyard is by adding trees as focal points.
Trees are not only aesthetically pleasing, but they also provide a range of benefits. They offer shade and privacy, attract birds and wildlife, and help purify the air. Trees also help to reduce noise pollution and can increase property values.
Choosing the Right Trees for Your Backyard
When selecting trees for your backyard, it's important to consider the size and shape of your space. You want to choose trees that will complement your landscape and not overpower it. Additionally, you want to select trees that are well-suited for your climate and soil type.
Some excellent choices for backyard trees include maple, oak, birch, and cherry trees. These trees offer a range of colors, shapes, and sizes and can thrive in a variety of environments.
Creating a Focal Point
Once you've selected the right trees for your backyard, it's important to create a focal point that draws the eye. This can be achieved by planting the trees in a strategic location, such as near a seating area or water feature. Additionally, you can add lighting to highlight the trees at night, creating a stunning visual effect.
Another way to create a focal point is by adding complementary elements to the landscape. For example, you can plant flowers or shrubs that complement the colors of the trees, or add a decorative element such as a sculpture or fountain.
Maintaining Your Trees
Once your trees are planted, it's important to maintain them properly to ensure their longevity and health. This includes regular watering, pruning, and fertilizing. Additionally, you'll want to keep an eye out for pests and disease, and take steps to prevent or treat any issues as they arise.
Conclusion
Adding trees as focal points in your backyard is a simple and effective way to enhance the beauty and tranquility of your outdoor space. With the right selection and placement, trees can provide a range of benefits while serving as a stunning visual element. So why not start planning your backyard oasis today?