The Importance of Trees Hardscaping and Green Roofs in Urban Environments: Exploring the Benefits of Natural Elements in City Planning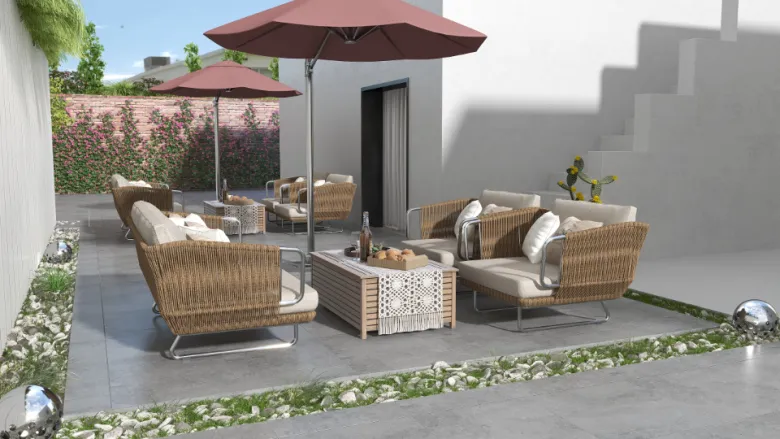 As cities continue to grow and expand, it becomes increasingly important to incorporate natural elements into urban environments. Trees, hardscaping, and green roofs are just a few examples of how cities can incorporate nature into their city planning.
Trees
Trees are a vital component of any urban environment. They provide shade, improve air quality, and help to mitigate the urban heat island effect. In addition, trees can also help to reduce noise pollution and provide habitat for wildlife. When planning urban spaces, it is important to consider the type of tree that will be planted, as well as its location and maintenance needs.
Hardscaping
Hardscaping refers to the use of non-living elements such as stone, brick, and concrete in urban design. While it may seem counterintuitive to include non-natural elements in city planning, hardscaping can actually help to promote the use of public spaces. By creating walkways, seating areas, and other amenities, hardscaping can encourage people to spend time outdoors and engage with their surroundings.
Green Roofs
Green roofs are an increasingly popular way to incorporate nature into urban environments. A green roof is a roof that is partially or completely covered with vegetation. They provide many of the same benefits as traditional trees, including improved air quality and reduced urban heat island effects. Additionally, green roofs can help to reduce stormwater runoff and provide habitat for wildlife.
Overall, incorporating natural elements into urban design is crucial for creating livable and sustainable cities. By including trees, hardscaping, and green roofs, cities can improve air quality, reduce noise pollution, and provide habitat for wildlife. In addition, these natural elements can help to create a sense of community and encourage people to spend time outdoors.