The Importance of Wall Sconces for Task Lighting in Hallways: Why Wall Sconces Are a Must-Have for Your Hallway Lighting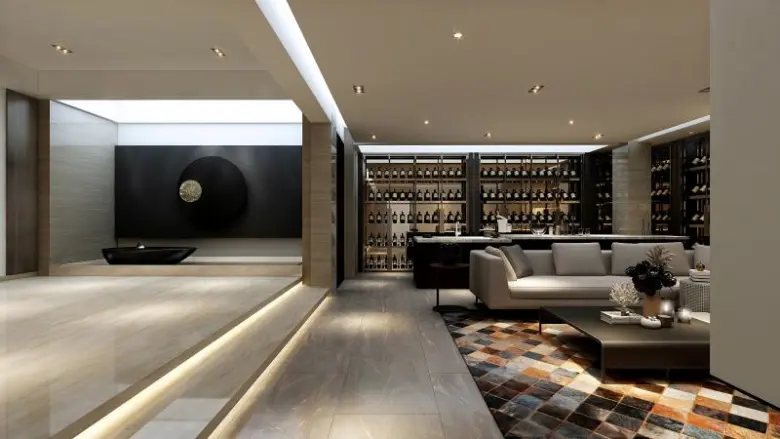 When it comes to lighting your home, don't overlook the importance of hallway lighting. While it may seem like a small detail, proper lighting in your hallway is essential for both safety and aesthetics. One of the best ways to achieve this is by using wall sconces as task lighting.
Wall sconces are fixtures that are installed on the wall and provide light that is directed upwards, downwards, or both. This type of lighting is ideal for hallways because it provides an even and focused light that helps to guide you through the space. Additionally, wall sconces can add a touch of elegance and style to your hallway, making it feel more inviting and welcoming.
The Benefits of Using Wall Sconces in Hallways
There are several benefits to using wall sconces as task lighting in hallways:
Improved safety: Proper lighting can help to prevent accidents and injuries by illuminating potential hazards such as steps, obstacles, or uneven flooring.
Better visibility: Wall sconces provide an even and focused light that eliminates shadows and makes it easier to see in the hallway.
Enhanced aesthetics: Wall sconces are available in a wide variety of styles, sizes, and finishes, making it easy to find a design that complements your decor.
Energy efficiency: Wall sconces are an energy-efficient lighting option that can help to lower your electricity bill and reduce your carbon footprint.
How to Choose the Right Wall Sconces for Your Hallway
When choosing wall sconces for your hallway, there are several factors to consider:
Size: The size of the wall sconces should be proportional to the size of your hallway. If your hallway is narrow, choose smaller sconces that won't take up too much space. If your hallway is wider, you can choose larger sconces to provide more light.
Style: Choose a style of wall sconce that complements your decor. If you have a modern home, choose sleek and minimalistic sconces. If you have a more traditional home, choose sconces with more ornate details.
Finish: Choose a finish that complements the other finishes in your hallway. For example, if you have brass doorknobs, choose brass wall sconces.
Light source: Choose a light source that provides the right level of brightness for your hallway. LED bulbs are a popular choice for wall sconces because they are energy-efficient and long-lasting.
Conclusion
Wall sconces are an essential part of hallway lighting design. They provide task lighting that improves safety and visibility while enhancing the aesthetics of your hallway. When choosing wall sconces for your hallway, consider the size, style, finish, and light source to find the perfect fixture for your space.