The Importance of Wall Sconces in Achieving Proportion and Intimacy in Interior Design: Enhancing the Ambience of Your Home with Wall Sconces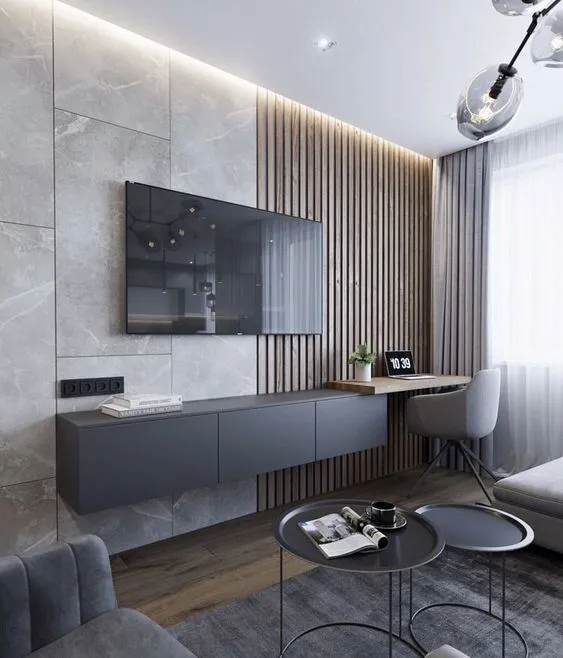 Wall sconces are often overlooked when it comes to interior design, but they play a crucial role in achieving proportion and intimacy in your home. These light fixtures are not only functional, but they can also create a warm and inviting atmosphere that will enhance the ambience of your living space.
When it comes to proportion, wall sconces can help balance out the size of a room. If you have high ceilings or a large open space, sconces can be used to bring the eye down to a more intimate level. They can also be used to highlight specific architectural features, such as a fireplace or a piece of artwork.
In terms of intimacy, wall sconces can create a cozy and inviting environment. They can be used to set the mood for a romantic dinner or a relaxing evening at home. Sconces that provide a softer, warmer light are ideal for creating a more intimate atmosphere, while brighter lights can be used to increase visibility in a workspace or kitchen area.
When selecting wall sconces for your home, it's important to consider the style and decor of your space. There are many different types of sconces available, from traditional to modern, and each style can create a different effect. For example, a rustic sconce made from natural materials such as wood or iron can add a cozy, cabin-like feel to a room, while a sleek and modern sconce with clean lines can create a more minimalist and contemporary look.
Another factor to consider when selecting wall sconces is the placement and height. Sconces should be placed at eye level or slightly above, and they should be spaced evenly throughout the room to create a balanced look. If you have a low ceiling, sconces can be used to create the illusion of height by placing them higher up on the wall.
Overall, wall sconces are an essential element in achieving proportion and intimacy in interior design. They can add a touch of elegance and warmth to any space, and they are a versatile and functional lighting solution for any home.