The Importance of Wall Sconces in Creating Uniformity and Enhancing Architectural Elements: How Wall Sconces Can Transform a Space's Ambience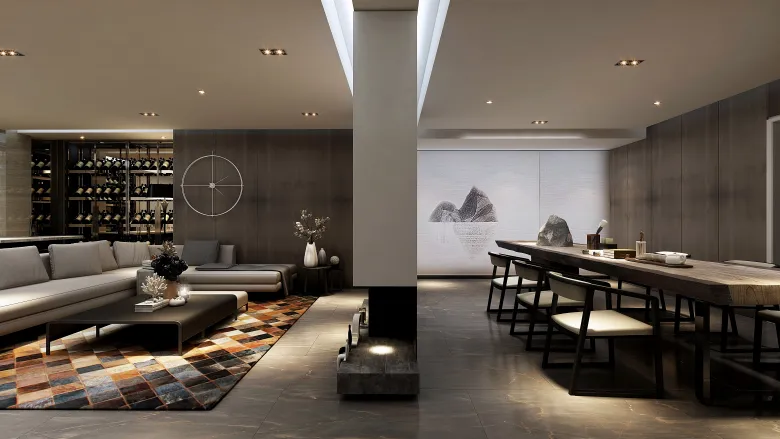 Wall sconces have been used for centuries, and there's a good reason for that. Not only do they provide additional lighting, but they can also enhance the overall look of a space. In this article, we'll explore the importance of wall sconces in creating uniformity and enhancing architectural elements.
Creating Uniformity
One of the biggest advantages of wall sconces is that they can create uniformity throughout a space. This is especially important in rooms with high ceilings or large open areas. By strategically placing wall sconces, you can balance out the lighting and create a more cohesive look.
For example, in a dining room, wall sconces can provide ambient lighting and create a warm, welcoming atmosphere. By placing sconces on either side of a piece of artwork or a mirror, you can draw attention to the focal point and create a visually pleasing display.
Enhancing Architectural Elements
Another benefit of wall sconces is that they can enhance the architectural elements of a space. For example, if you have a fireplace, sconces can be placed on either side of the mantle to highlight its beauty and create a cozy ambiance. Similarly, if you have a staircase, sconces can be placed at intervals to create a dramatic effect.
Wall sconces can also be used to highlight architectural details such as arches, columns, or moldings. By placing sconces above or below these features, you can create depth and dimension, and draw attention to the unique design elements of your space.
Choosing the Right Wall Sconces
When it comes to choosing the right wall sconces for your space, there are a few things to consider. First, think about the size and scale of your room. For larger spaces, you'll want to choose sconces that are proportionate to the size of the room. Second, consider the style of your space. If you have a modern home, you'll want to opt for sconces with clean lines and simple designs. If you have a more traditional home, you may want to choose sconces with ornate details and intricate designs.
Finally, think about the function of your sconces. Do you want them to provide ambient lighting, or do you need them to provide task lighting for reading or working? Once you've determined your needs, you can choose the right sconces for your space.
Conclusion
Wall sconces are a versatile and beautiful way to add lighting to your space. Whether you're looking to create uniformity throughout a room or highlight the architectural elements of your space, wall sconces can help you achieve your design goals. So the next time you're considering lighting options for your home or office, don't overlook the power of wall sconces.