The Importance of Wall Sconces in Repetition Design for Media Rooms: Creating a Comfortable and Functional Space with Proper Lighting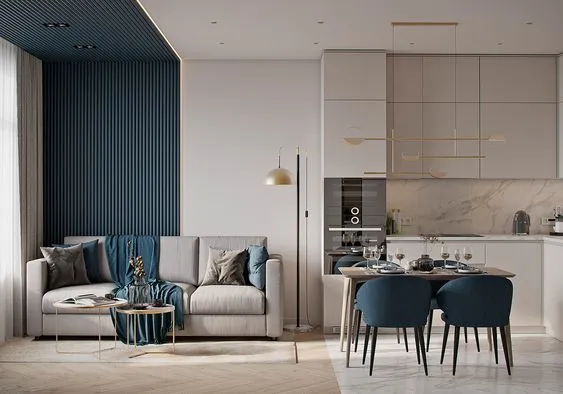 When designing a media room, one of the most important aspects to consider is lighting. In particular, wall sconces can be a valuable addition to any media room design. Not only do they add an element of style and sophistication, but they also provide a practical solution for lighting needs.
One of the key considerations when designing any space is repetition. Repetition is the use of the same or similar design elements throughout a space to create a cohesive and visually appealing look. This can include repeating colors, textures, and patterns. In the case of media rooms, repetition can also be achieved through the use of wall sconces.
Wall sconces are an ideal choice for media rooms because they can be easily repeated throughout the space. By placing them in strategic locations, such as above the seating area or along the perimeter of the room, you can create a consistent and balanced lighting scheme. This not only enhances the visual appeal of the room, but also makes it more functional for watching movies or TV shows.
Another benefit of wall sconces is that they provide a soft and subtle lighting solution. In a media room, you want to avoid harsh lighting that can create a glare on the screen or cause eye strain. Wall sconces can be a great alternative to overhead lighting or table lamps, as they provide a gentle and indirect light source.
When choosing wall sconces for your media room, there are a few factors to consider. First and foremost, you want to choose fixtures that complement the overall style of the room. Whether you prefer a modern or traditional look, there are wall sconces available in a variety of styles and finishes to suit your taste.
You also want to consider the placement of the sconces. As mentioned earlier, strategic placement can help achieve a balanced and consistent lighting scheme. You may also want to consider dimmer switches, which can provide more flexibility in adjusting the light levels to suit your viewing needs.
In conclusion, wall sconces are an important element to consider when designing a media room. They can enhance the visual appeal of the room, provide a practical lighting solution, and help achieve a cohesive and balanced look through repetition. By taking the time to choose the right wall sconces for your media room, you can create a comfortable and functional space that is perfect for watching movies or TV shows.