The Importance of Wattage and Dimming for Creating Coziness in Your Home: How to Choose the Right Lighting for a Warm and Inviting Atmosphere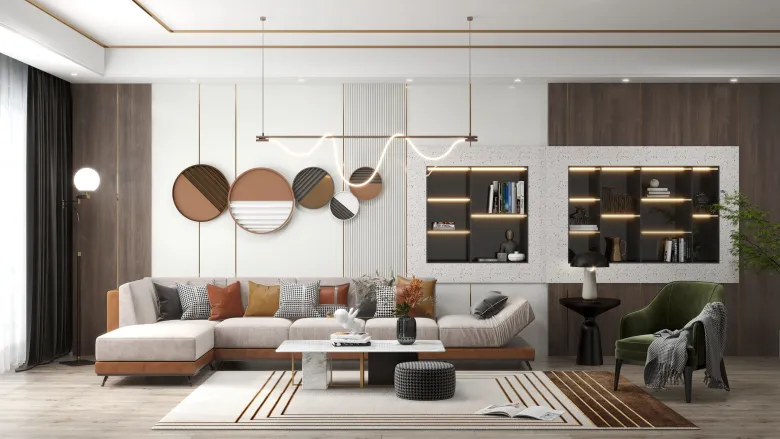 Have you ever walked into a room and immediately felt comfortable and relaxed? Chances are, the lighting in that room played a big role in creating that cozy atmosphere. The right wattage and dimming options can make all the difference when it comes to making your home feel warm and inviting.
First, let's talk about wattage. The wattage of a bulb refers to how much energy it uses to produce light. In general, higher wattage bulbs produce brighter light, while lower wattage bulbs produce softer, more diffused light. When it comes to creating a cozy atmosphere, lower wattage bulbs are usually the way to go. They provide a warm, ambient light that is perfect for relaxing or entertaining.
However, it's important to note that different rooms in your home may require different levels of wattage. For example, a bedroom may benefit from lower wattage bulbs, while a kitchen or home office may require brighter light for tasks like cooking or reading. Consider the purpose of each room when choosing the wattage of your bulbs.
Now, let's talk about dimming. Dimming options allow you to control the brightness of your bulbs, which is key for creating a cozy atmosphere. With dimming, you can adjust the lighting to fit your mood or the occasion. For example, a romantic dinner may call for dimmer lighting, while a family game night may require brighter light.
There are a few different types of dimming options available. Some bulbs come with built-in dimming features, while others require a separate dimmer switch. If you're unsure which option is right for you, consult with a lighting professional to determine the best course of action.
Finally, it's important to consider the color temperature of your bulbs when creating a cozy atmosphere. Bulbs with a warmer color temperature (measured in Kelvin) tend to create a more inviting and comfortable atmosphere. Look for bulbs with a color temperature of 2700K or lower for the coziest lighting.
Overall, choosing the right wattage and dimming options for your home is key for creating a warm and inviting atmosphere. With a few simple adjustments, you can transform any room into a cozy retreat.