The Importance of Wattage and Zoning in Bathroom Lighting: How to Achieve the Perfect Balance Between Function and Style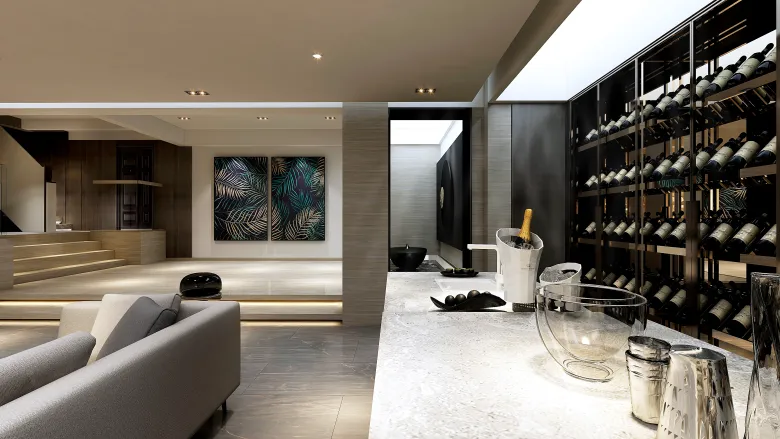 Bathroom lighting is a crucial aspect of any modern home design. It not only illuminates the space but also enhances the overall look and feel of the bathroom. When it comes to choosing the right lighting fixtures for your bathroom, two factors that you need to keep in mind are wattage and zoning.
Wattage refers to the amount of power that a lighting fixture consumes. In general, the higher the wattage, the brighter the light. However, it is important to strike a balance between sufficient light and energy efficiency. Opting for LED or CFL bulbs is a great way to reduce energy consumption while still providing ample illumination.
Zoning, on the other hand, refers to the strategic placement of lighting fixtures in different areas of the bathroom. By dividing the space into different zones, such as the shower, vanity, and bathtub, you can create a layered lighting effect that adds depth and dimension to the room.
Choosing the Right Wattage
When it comes to selecting the appropriate wattage for your bathroom lighting, there are several factors to consider. The size of the bathroom, the color of the walls, and the type of fixtures you choose can all affect the amount of light that is needed. In general, larger bathrooms require higher wattage bulbs, while smaller bathrooms can get by with lower wattage options.
It is also important to consider the color temperature of the bulbs. Warm, yellow-toned bulbs are ideal for creating a cozy, spa-like atmosphere, while cool, white-toned bulbs are better for providing bright, task-oriented lighting.
The Benefits of Zoning
Zoning is an effective way to create a cohesive and functional bathroom lighting design. By focusing on specific areas of the bathroom, you can create a variety of lighting effects that serve different purposes. For example, placing recessed lighting above the shower can provide bright, directional light for washing, while a statement pendant light above the bathtub can enhance the room's ambiance.
When zoning your bathroom lighting, it is important to consider both task-oriented and ambient lighting. Task lighting is focused on specific areas where you need brighter, more direct light, such as above the vanity or mirror. Ambient lighting, on the other hand, is more diffused and serves to create an overall sense of warmth and comfort in the room.
The Final Word
When it comes to bathroom lighting, wattage and zoning are two key factors that can make all the difference. By selecting the right wattage bulbs and strategically placing lighting fixtures throughout the room, you can create a functional and stylish space that meets all of your needs.