The Warmth of a Chandelier and the Beauty of Grazing: How the Right Lighting Can Transform Your Home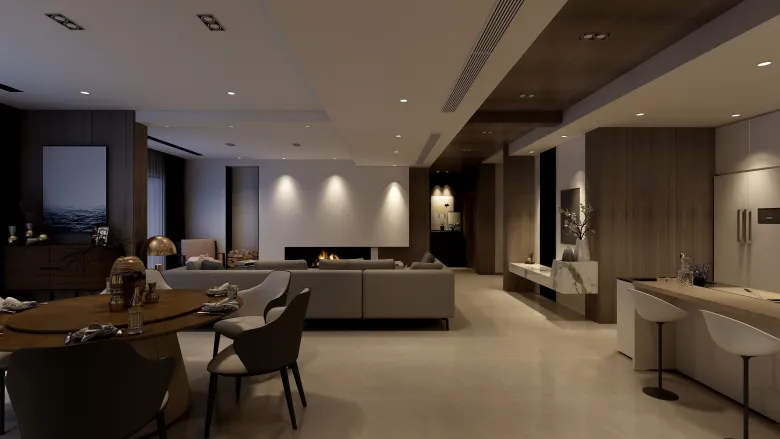 Have you ever walked into a room and felt immediately at ease? Perhaps the lighting was warm and inviting, or the chandelier caught your eye and drew you in. Lighting is an essential element in any home, and it can completely transform a space.
One of the most striking features of a room can be a chandelier. These beautiful fixtures come in a variety of styles and sizes, and they can add a touch of elegance to any space. Whether you want a bold statement piece or a subtle accent, a chandelier can be the perfect addition to your home.
But a chandelier is more than just a decorative feature. It can also provide warmth and comfort to a room. The soft glow of a chandelier can create a cozy and inviting atmosphere, making it the perfect addition to a bedroom or living room.
Another important aspect of lighting is grazing. Grazing is a technique that involves placing lights at a low angle, so they shine up the wall and highlight the texture and details of the surface. This can be an excellent way to showcase artwork or architectural features in your home.
But grazing isn't just for walls. It can also be used on floors and ceilings to create a dramatic effect. Imagine a room with a beautiful, intricate ceiling design. By grazing the ceiling with lights, you can bring out the details and create a stunning visual display.
Of course, the right lighting isn't just about aesthetics. It's also about function. Proper lighting can make a room more comfortable and functional, whether you're reading a book or preparing a meal. By combining different types of lighting, such as overhead lights, table lamps, and task lighting, you can create a space that is both beautiful and practical.
So, if you're looking to transform your home, start with the lighting. A beautiful chandelier and well-placed grazing lights can add warmth, beauty, and function to any space.