Understanding CRI Color Rendering Index and Its Impact on Ambient Lighting and Furniture: Exploring the Importance of CRI in Creating a Comfortable and Appealing Living Space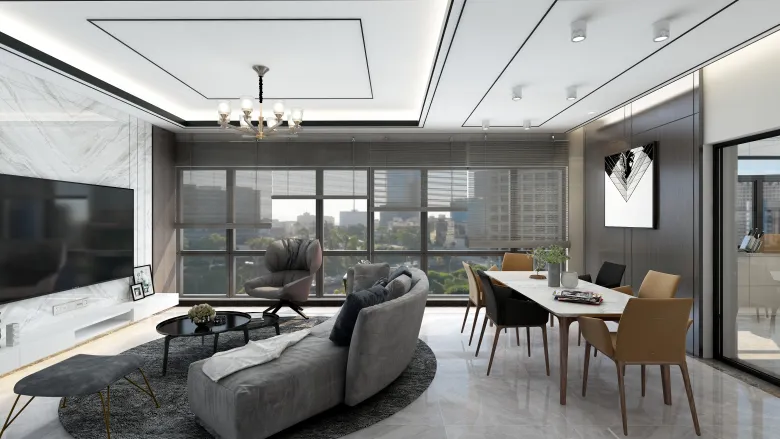 When designing an interior space, one of the most crucial aspects to consider is lighting. The right lighting can enhance the mood, ambiance, and overall appeal of a room. However, not all lighting is created equal. One important factor to consider is the CRI, or Color Rendering Index, of the light source.
The CRI measures how well a light source renders colors compared to natural light. It's a scale from 0 to 100, with 100 being the most accurate. The higher the CRI, the more vibrant and true-to-life colors will appear under the light. This is especially important for spaces where color accuracy is crucial, such as art studios, photography studios, and makeup rooms.
However, even in residential spaces, the CRI can have a significant impact on the overall ambiance and comfort level. Low CRI lighting can make a room feel dull, washed out, and uninviting. On the other hand, high CRI lighting can make a space feel vibrant, energetic, and inviting.
When it comes to furniture, the CRI can also play a role in how it appears under the light. For example, a red sofa may appear vibrant and eye-catching under high CRI lighting but appear dull and muted under low CRI lighting. Therefore, it's essential to consider the CRI when selecting furniture pieces to ensure they look their best in the intended lighting conditions.
Another essential factor to consider in ambient lighting is the color temperature, measured in Kelvin (K). The color temperature determines the warmth or coolness of the light. For example, a 2700K light bulb emits warm, yellow-toned light, while a 5000K light bulb emits cool, blue-toned light.
The color temperature can also impact the overall ambiance of a room. Warm-toned lighting can create a cozy and inviting atmosphere, perfect for bedrooms and living rooms. In contrast, cool-toned lighting can create a more energizing and stimulating environment, ideal for home offices and kitchens.
When selecting lighting fixtures, consider both the CRI and color temperature to create a comfortable and appealing living space. It's worth investing in high-quality lighting to enhance the overall ambiance and make furniture pieces look their best.