Using Groundcovers and Hardscaping for Water Conservation: Creating a Low-Maintenance and Sustainable Landscape Design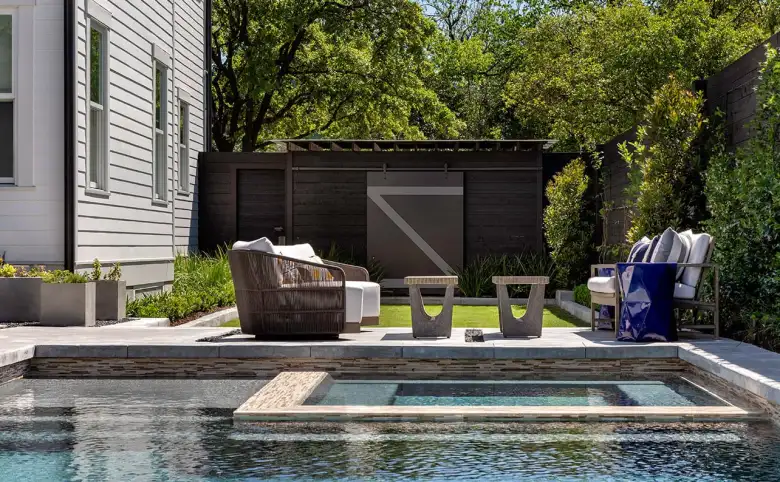 In an effort to conserve water and reduce maintenance, many homeowners are turning to groundcovers and hardscaping in their landscape designs.
Groundcovers
Groundcovers are low-growing plants that spread quickly and cover large areas. They are perfect for areas where grass is difficult to grow or maintain, such as slopes or shady areas. Some popular groundcovers include:
Groundcovers have many benefits, including:
Hardscaping
Hardscaping is the use of non-living materials, such as stone, concrete, or wood, in a landscape design. Hardscaping can be used to create paths, patios, walls, and other features. Some popular hardscaping materials include:
Hardscaping has many benefits, including:
Combining Groundcovers and Hardscaping
By combining groundcovers and hardscaping, homeowners can create a low-maintenance and sustainable landscape design. For example, a path made of pavers surrounded by creeping thyme can create a natural, organic look while reducing the need for watering and mowing.
When designing a landscape with groundcovers and hardscaping, it is important to consider the following:
Conclusion
Using groundcovers and hardscaping in a landscape design can not only conserve water and reduce maintenance, but also create a beautiful and sustainable outdoor space. By choosing the right plants and materials, homeowners can enjoy a low-maintenance and eco-friendly landscape for years to come.