Using Lampshades and Mirrors to Bounce Light and Brighten Up Your Space: How to Make the Most of Your Lighting with Simple Tricks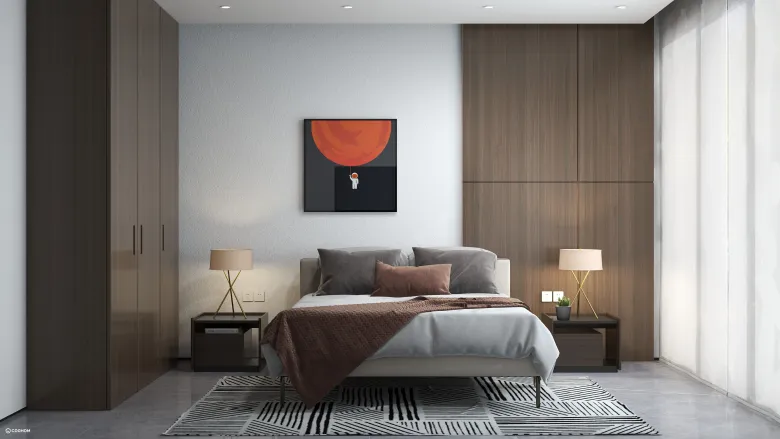 Have you ever walked into a room and felt like it was too dark or dreary? Perhaps the lighting was poor, or the décor was too heavy. Whatever the reason, there is a simple solution that can dramatically change the atmosphere of any space: bouncing light with lampshades and mirrors.
By strategically placing a lampshade on a lamp or using a mirror to reflect natural light, you can instantly brighten up a room and make it feel more inviting. Here are some tips for using these simple tricks to create a warm and welcoming space.
Using Lampshades to Soften and Diffuse Light
One of the easiest ways to create a warm atmosphere is by using lampshades to soften and diffuse light. A lampshade can transform harsh, direct light into a softer, more ambient glow. Additionally, it can add a decorative element to your space, enhancing the overall aesthetic.
When choosing a lampshade, consider the material and color. A light-colored or translucent shade will allow more light to pass through, creating a brighter space. Additionally, a shade made of a natural material such as linen or cotton will add texture and warmth to your room.
Another tip is to choose a lampshade with a reflective interior. This will help bounce light around the room and create a more even distribution of light.
Using Mirrors to Reflect and Amplify Light
Mirrors are another powerful tool for enhancing your lighting. By reflecting natural light, they can make a room feel brighter and more spacious. Additionally, they can be used to amplify the light from a lamp or other light source.
When using mirrors, consider the placement and size. A large mirror placed opposite a window will reflect the most light and create the illusion of a larger space. Additionally, a mirror placed behind a lamp will help bounce light around the room.
Another trick is to use a grouping of smaller mirrors instead of one large mirror. This can create an interesting visual effect and help distribute light more evenly throughout the space.
A Final Word on Lighting
Remember that lighting is a crucial element in any design scheme. It can affect the mood, atmosphere, and functionality of a space. By using lampshades and mirrors to bounce light, you can create a more inviting and comfortable environment. Experiment with different placements and styles to find what works best for your space.