The Art of Designing Recessed Staircases with Proportional Balance: How to Create a Stunning Focal Point in Your Home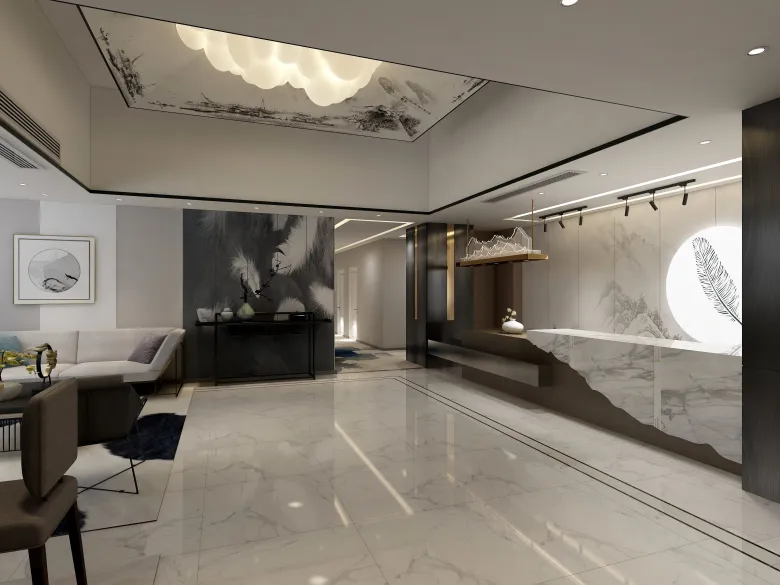 Staircases are more than just a way to get from one floor to another. They can be a stunning focal point in any home, especially if they are designed with recessed steps and proportional balance.
Recessed stairs are a popular choice for modern homes because they create a sleek and minimalist look. They are also safer than traditional stairs because there is less of a risk of tripping. However, designing a recessed staircase can be challenging because it requires a careful balance of form and function.
Proportional Balance
The key to designing a successful recessed staircase is proportional balance. This means that the size of each step, the height of each riser, and the width of each tread should be in proportion to each other. This not only creates a visually appealing staircase, but it also ensures that the staircase is safe and comfortable to use.
One way to achieve proportional balance is to use the Golden Ratio. The Golden Ratio is a mathematical equation that has been used by designers for centuries to create aesthetically pleasing proportions. According to the Golden Ratio, the ideal step size for a staircase is 2.618 times the height of the riser.
Recessed Steps
Recessed steps are another important element of a successful recessed staircase. Recessed steps are steps that are set back from the edge of the tread, creating a shadow line. This not only creates a sleek look, but it also makes the steps appear to be floating. However, it is important to note that recessed steps can be more difficult to see, so proper lighting is essential.
Another benefit of recessed steps is that they can be used to create storage space. By recessing the bottom step, for example, you can create a hidden storage area for shoes or other items.
Lighting
Lighting is an essential element of any staircase design, but it is especially important for recessed staircases. Recessed stairs can be more difficult to see, especially in low light conditions. Therefore, it is important to use proper lighting to highlight the steps and make them more visible.
One way to do this is to use LED strip lighting. LED strip lighting is a great choice for recessed staircases because it is low-profile and can be installed directly into the steps themselves. This creates a subtle and modern look that is perfect for contemporary homes.
Conclusion
Designing a recessed staircase with proportional balance is a challenging task, but it is also a rewarding one. By following the principles of proportional balance, using recessed steps, and incorporating proper lighting, you can create a stunning focal point in your home that is both beautiful and functional.